Last week, after months of training and preparation, Team NB's Abbey D'Agostino toed the line for undoubtedly the most important race of her career. One of the brightest rising stars in American distance running, the seven-time NCAA Champion approached the 5,000m race with poise and confidence, prepared to compete against the world's best, but an unfortunate collision with another competitor brought the race of her life to an abrupt (and painful) halt. While falls like hers can be a common occurrence in championship races when runners are tightly packed, her actions immediately after it happened were anything but common.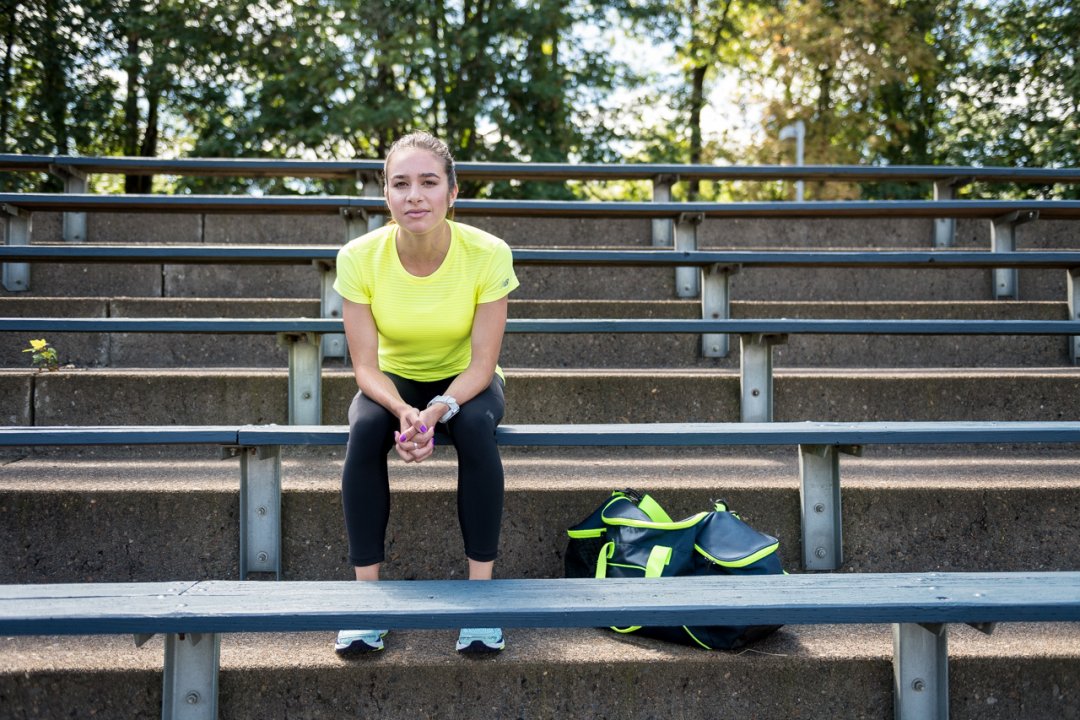 With millions watching, Abbey's fall resulted in a complete tear of her ACL, a meniscus tear and a strained MCL. While many in her position would be inconsolable, Abbey immediately got herself off the ground – then shocked the world by making sure the competitor she fell with did too. With a broken stride, Abbey visibly battled through the last four and a half laps of the race. As she crossed the finish line, her uncomfortable grimace quickly shifted to a smile of relief.
While Abbey's selfless reaction to this unfavorable event quickly went viral, surprising and inspiring people around the world, those close to her say they weren't surprised at all. In fact, Abbey's coach since 2010, Mark Coogan, believes it's the greatest, most accurate example of Abbey's character.
"I am not surprised by her actions at all," explains Coogan. "That is the Abbey I've gotten to know in the seven years we've been working together. She has always been a person who puts the team first and I think she felt that everyone in that race was on one giant team."
Reflecting back, Abbey attributes her actions directly back to her challenges with injury during her 18-month journey to that race.