Running and vacation in New York City — what could be better? Squeezing in your run while on a trip to NYC is a great way to get a feel for the city, as you might otherwise miss parts of town when you travel by subway, bus or taxi. If you're planning to visit the Big Apple and want to know where to go running in NYC, here are three visitor-friendly routes:
1. Brooklyn Bound
Everyone walks across the Brooklyn Bridge. Why not run it instead? Start at City Hall and head toward the Brooklyn Bridge. It can be crowded there, so go in the morning if you can, and be sure to stay on the pedestrian side of the path because many bicyclists use the bridge, too. At the end of the path, turn right onto Tillary Street and take another right on Cadman Plaza West. Follow this street as it curves to the left and becomes Old Fulton Street. Stop and enjoy an ice cream cone or slice of pizza and a fantastic view here, a little over two miles from your starting point, or continue into Brooklyn Bridge Park. As you enter the park (Pier 1), take the first left and continue on the greenway until your reach Pier 6 to complete a 3-mile run from your starting point.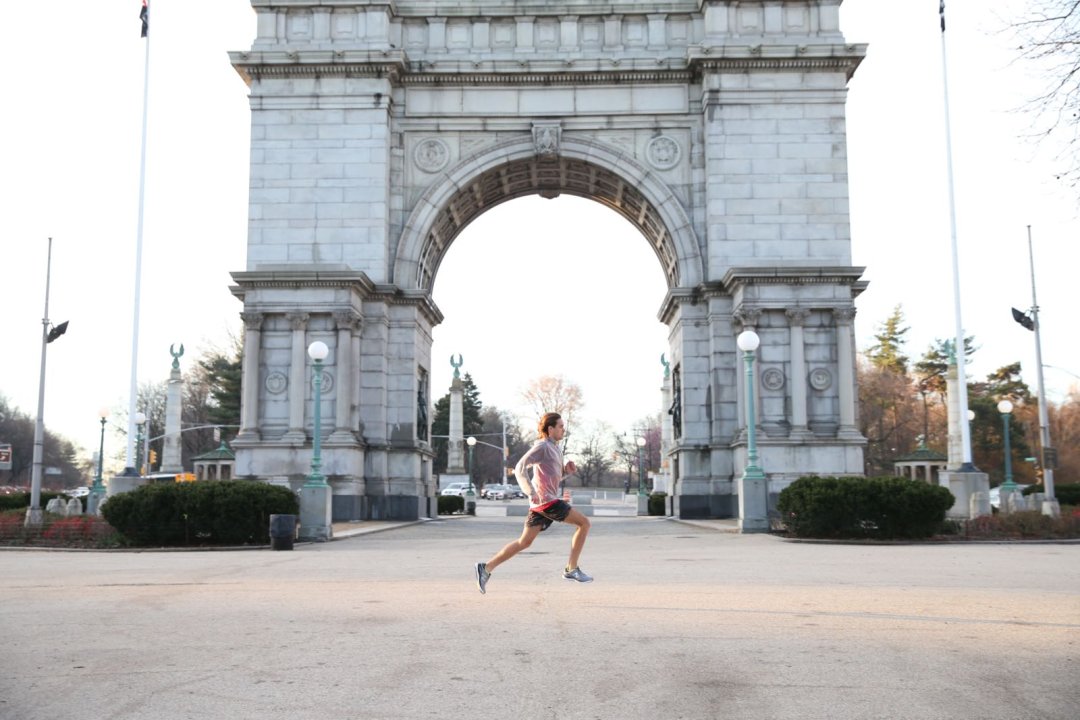 2. Museum Hopping
Who says that visiting museums has to be boring? On this route, you'll run along Fifth Avenue and pass some of the finest cultural institutions (and most beautiful apartment buildings) in New York City. Start at Fifth Avenue and 110th Street, and head south along the edge of Central Park. Highlights include El Museo del Barrio at 104th Street, the Cooper Hewitt Smithsonian Design Museum at 91st Street, the Guggenheim Museum at 89th Street and the Metropolitan Museum of Art between 80th and 84th Streets. It's 2.5 miles to 59th Street. Want to tack on more miles? Head into Central Park!
3. West Side Excursion
If you want a classic NYC experience, you need to hit the esplanade in Hudson River Park. You'll be treated to gorgeous river views while passing historic monuments. Begin at 14th Street and the West Side Highway, and run south toward the tip of Manhattan. As you approach Chambers Street, stay on the path as it hugs the water. You'll pass the Irish Hunger Memorial and a boat harbor. You'll also glimpse views of the Freedom Tower. Continue to Battery Park, where you'll see artillery batteries that were positioned to protect the city in the 17th century along with several memorials to those who fought in World War II and the Korean War. You'll also see ferries heading off for the Statue of Liberty and Ellis Island. When you reach South Ferry — where the ferries take you to Staten Island — you'll be roughly 3.5 miles from your starting point.
Running in NYC isn't as difficult as it may seem if you have a route in mind, so next time you visit, don't forget your running shoes!
Christine Yu is a freelance writer, runner, yoga instructor and wannabe surfer. She blogs at Lovelifesurf.com.