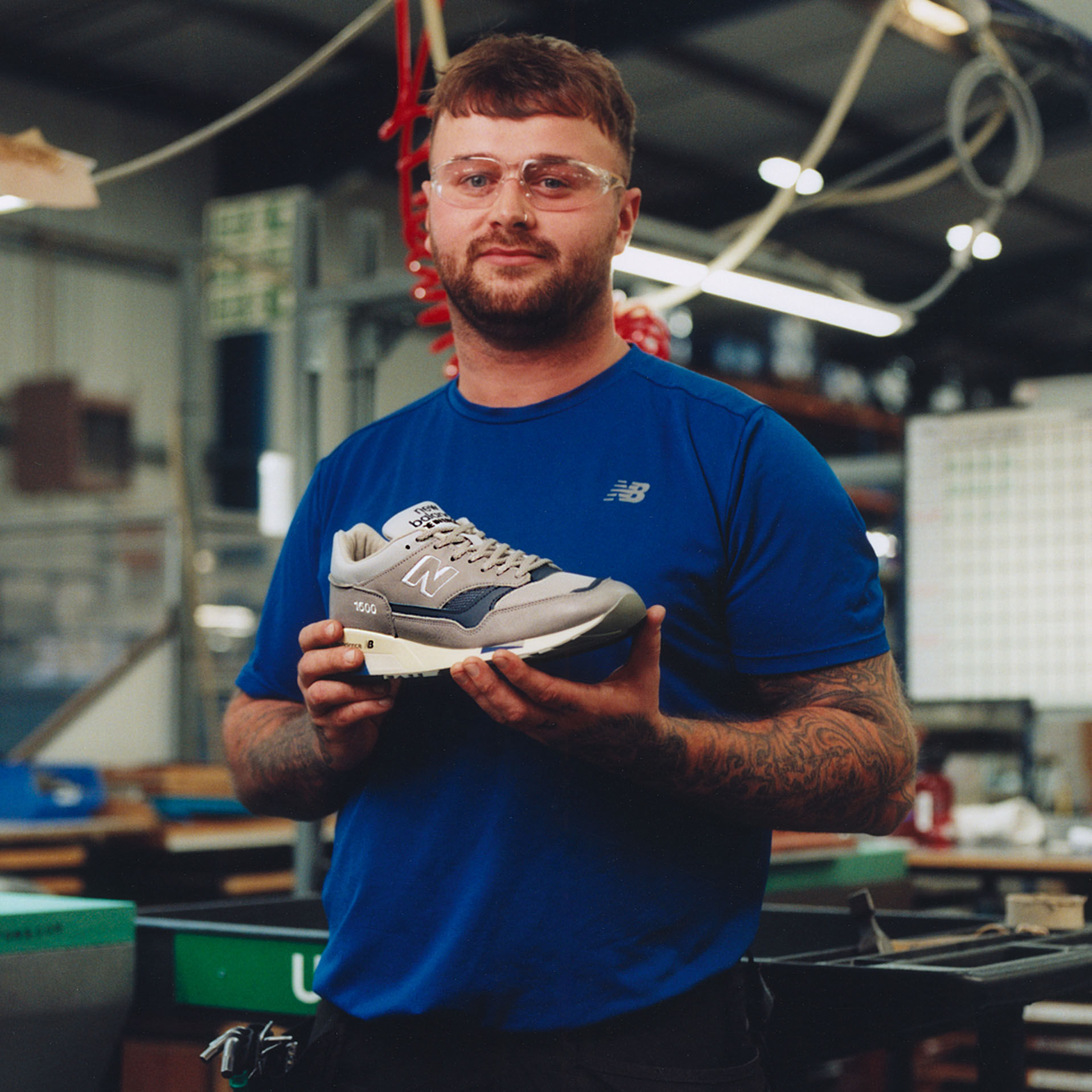 Responsibly Made
Building our product more responsibly is a continuous journey. We are unwavering in our commitment to product construction, the materials and methods we use, and — most importantly — the people crafting our products. For years, New Balance has been building a strong foundation of sustainability practices and respecting human rights through its Responsible Leadership program — and has outlined a set of bold actions and alliances targeting various aspects of climate change and social responsibility. We realize this is not enough and we are just getting started. From pursuing renewable energy across our supply chain to promoting women's empowerment in our key partner suppliers, New Balance continuously seeks change that creates both short-and long-term impact.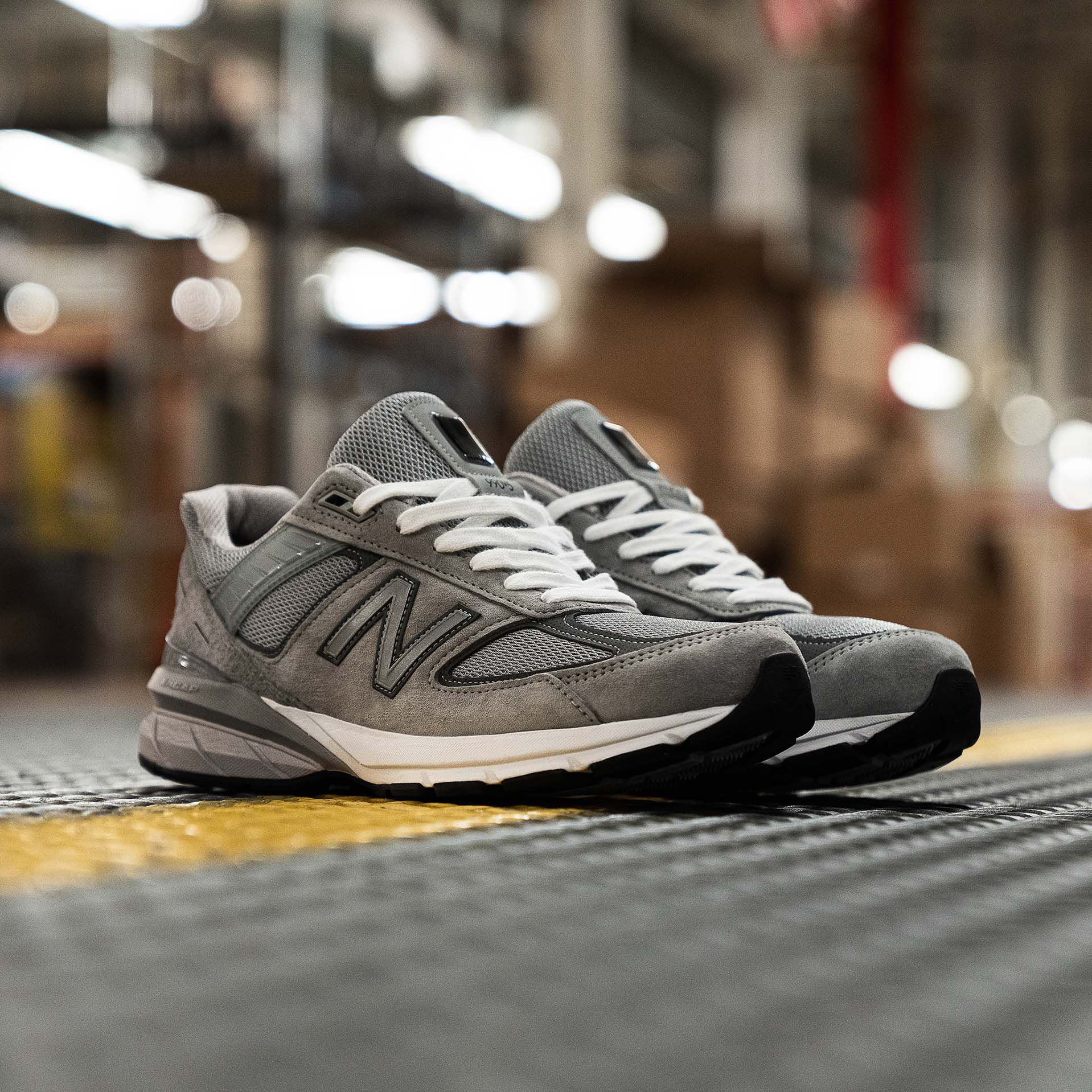 MADE in USA
Born from an unwavering commitment to those who walk their own path, MADE represents the purest expression of our "fearlessly independent" ethos. Designed without compromise and constructed with authentic American craftsmanship for over 75 years, the MADE in USA mark is the symbol of our very best, for those who would accept nothing less. New Balance MADE U.S. footwear contains a domestic value of 70% or more. MADE makes up a limited portion of New Balance's U.S. sales.
MADE in UK
Flimby is special. There aren't too many occasions when the likes of New York, Tokyo, and London are eagerly awaiting the latest happenings in a village of fewer than 2,000 residents on the coast of the Irish Sea, but that's the power of genuine quality. Since 1982, the technological innovation and meticulous craftsmanship synonymous with New Balance have been expressed at the highest levels by three simple words: 'made in England.'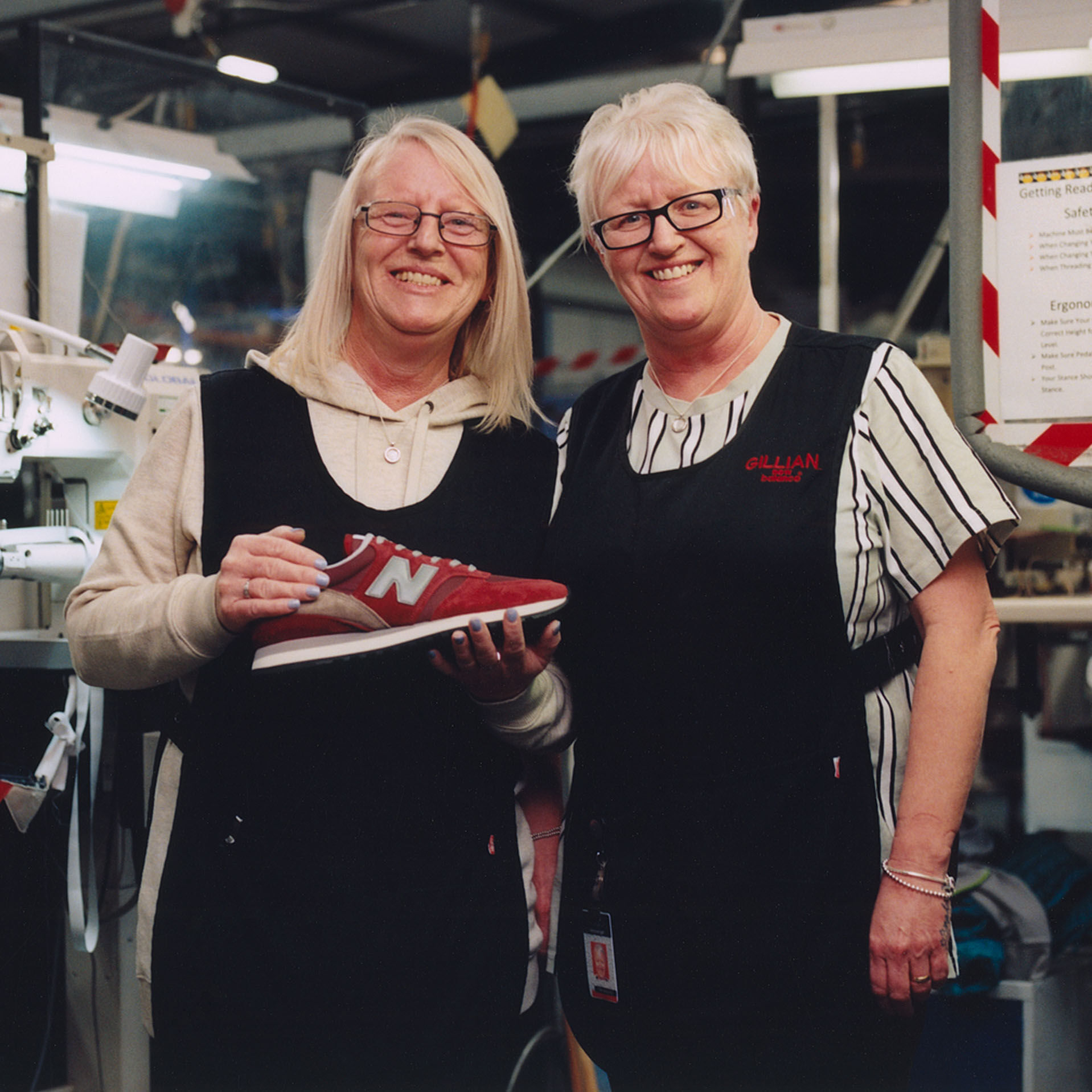 Responsible Actions and Goals
Choosing more environmentally preferred fibers and materials is one of the best and most immediate ways we can reduce our impacts. Sustainable materials continuously evolve, and we continue to find new answers and make better decisions. Our commitment to making products responsibly is reflected in our 10 Responsible Leadership goals.
On track: By 2022, set new science based targets to align carbon reductions with 1.5°C pathway
On track: By 2025, source 100% renewable electricity for owned operations
On track: By 2025, eliminate use and discharge of hazardous chemicals
Behind schedule: By 2025, achieve zero waste to landfill in our footwear factories
On track: By 2025, source 100% preferred cotton, 100% preferred leather and 50% recycled polyester
Target Achieved FY21: By 2021, launch programs to collect used and/or damaged footwear or apparel for repair, resale, donation or recycling
On track: By 2023, publish targeted supply chain wage data as part of our commitment to fair compensation
On track: By 2023, all Tier 1 and strategic Tier 2 suppliers will adhere to our commitment to responsible recruitment to eliminate the risk of forced labor
Behind schedule: By 2025, 100% of women workers in our strategic footwear factories participate in training and education programs for personal and career development
On track: By 2025, 100% of strategic suppliers are leading a worker well-being or engagement program