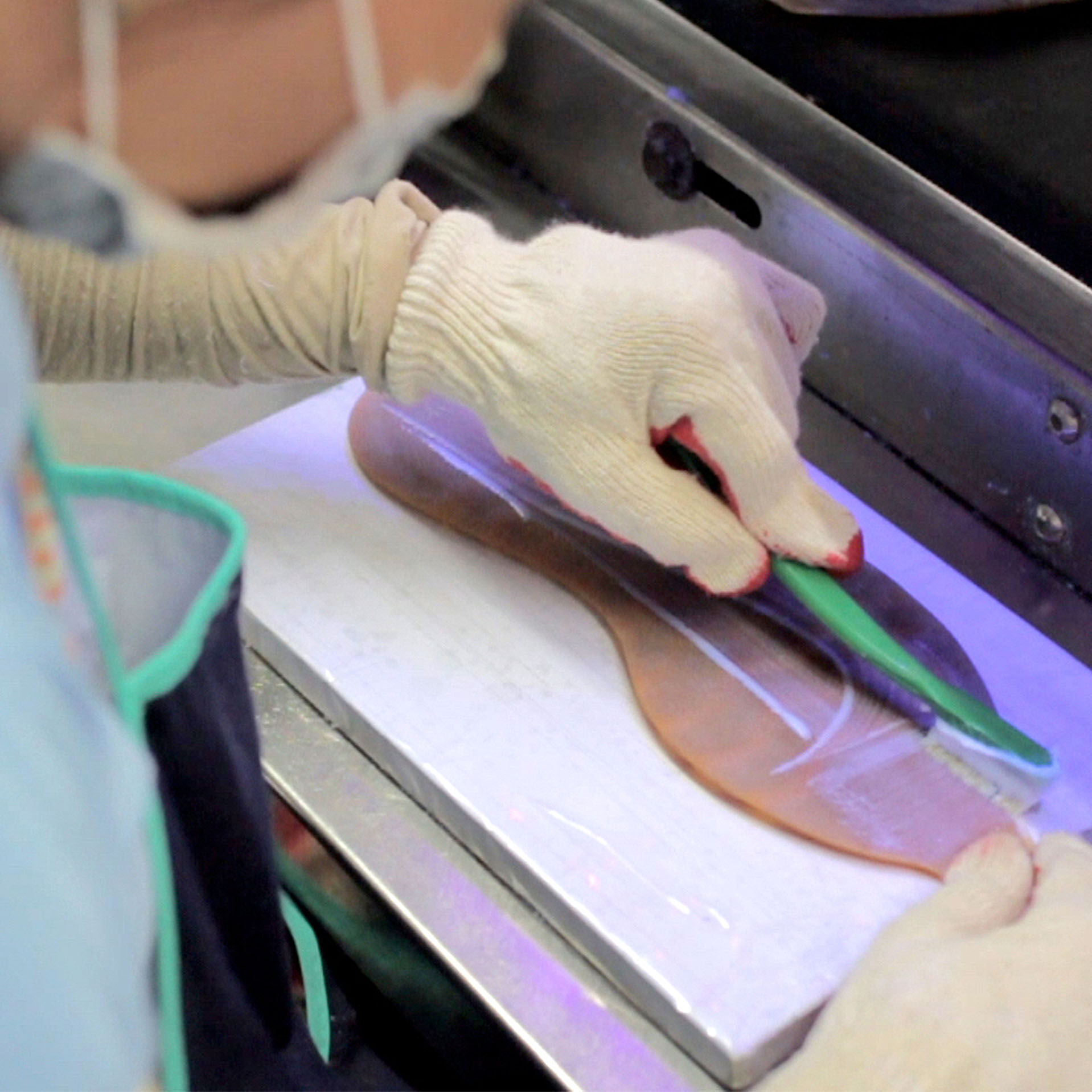 Product Chemistry
We designed the New Balance Product Chemistry Program to protect the health of consumers, workers in the factories that make our products and the environment. Our product chemistry standards apply to all footwear, apparel, accessories and equipment that New Balance makes directly, at contracted factories and through our licensees.
Restricted Substances Program
We developed the New Balance Product Chemistry Program to promote compliance with our Restricted Substances Manual (RSM). The RSM enables our suppliers to make safer, more sustainable chemistry choices and implement continuous improvement programs around chemical management. It contains our Restricted Substances List (RSL) for materials, finished products, packaging and chemical commodities. We require RSL compliance for all material supplier and contract and owned manufacturing facilities. The RSM prohibits some chemicals, sets limits for others and specifies testing requirements and methods for substances on the RSL.
The RSM also contains the New Balance Manufacturing Restricted Substances List (MRSL). Compared to our RSL, the MRSL addresses a broader set of chemicals relevant to the manufacturing environment. New Balance suppliers are required to eliminate any use of MRSL-listed substances during manufacturing. To date, the RSM covers more than 380 chemicals and incorporates legislation and regulations covering the U.S., Europe, Japan, China and other countries around the world.
If materials or products fail to comply with restricted substances requirements, our Product Chemistry & Compliance Team works with the supplier to identify the root cause of the failure. Changes or replacements with compliant materials must be made before production or before products are made available for sale.
In April 2013, we joined the Zero Discharge of Hazardous Chemicals (ZDHC) Roadmap to Zero Program, a coalition of major apparel and footwear brands and retailers that are committed to leading the transition towards zero discharge of the industry's most hazardous chemicals. As part of this program, we played a leadership role in developing the ZDHC MRSL and Conformity Guidance. The ZDHC MRSL aims to manage chemical inputs and remove hazardous substances from manufacturing processes. We've adopted the ZDHC MRSL and require that our suppliers ensure listed chemicals are not intentionally added to chemical formulations used in manufacturing.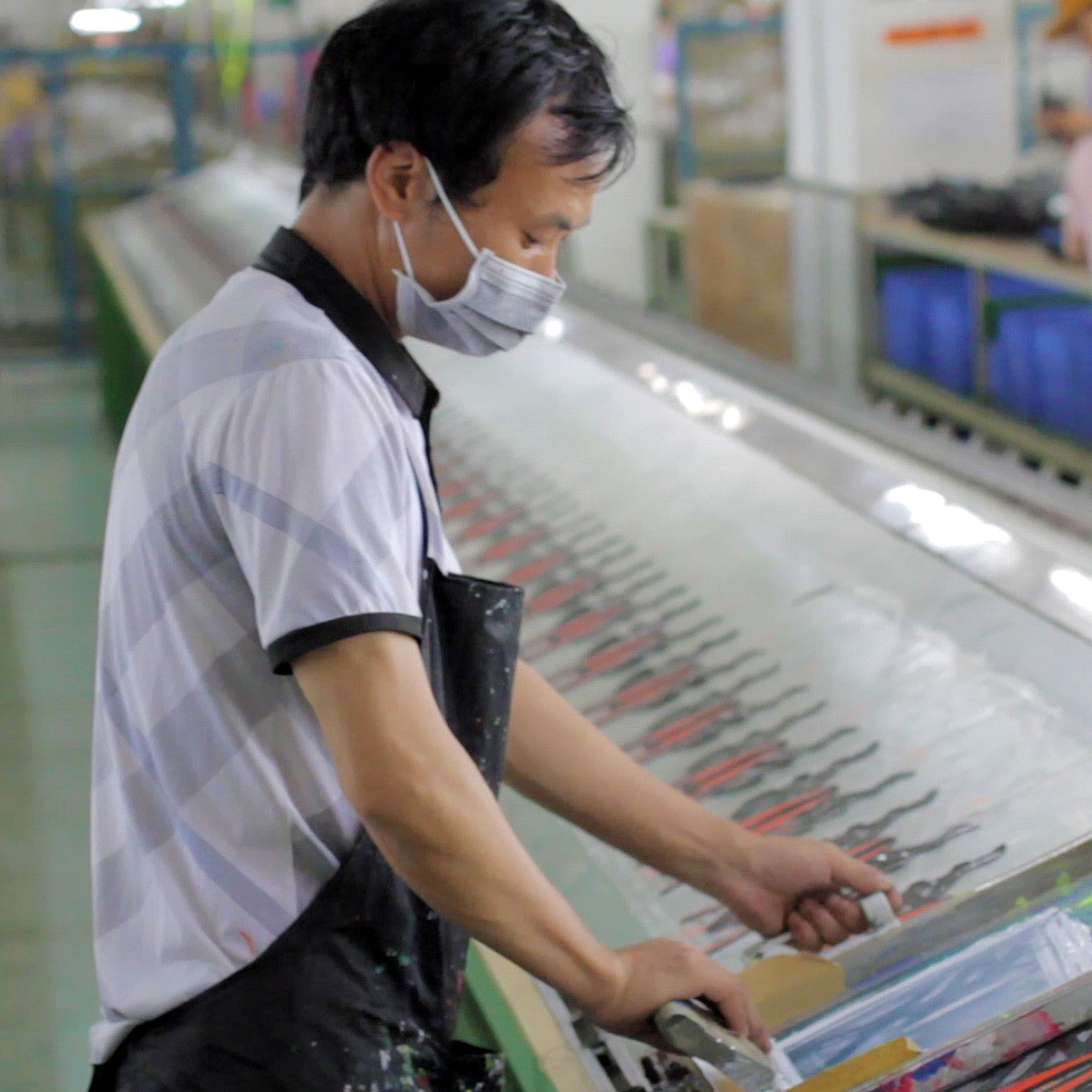 Training
Our Product Chemistry & Compliance Team works to improve chemical and product safety management at key footwear and apparel facilities throughout Asia.
In coordination with the New Balance Global Compliance Team, they deliver trainings to suppliers on topics related to our restricted substances requirements and best practices in chemical management. In 2020-2021, we delivered factory chemical management training to 16 new Tier 1 suppliers in China, Vietnam and Indonesia. Additionally, in 2021, 15 Tier 1 footwear suppliers participated in training on children's footwear testing.
Suppliers are encouraged to enroll in the New Balance Online Restricted Substances Training to fully understand their responsibilities related to our restricted substances requirements.
We've also implemented a Chemical Management Certification Program to strengthen relationships with suppliers regarding chemical management and restricted substances compliance. Suppliers that are certified under this program maintain strong internal chemical management systems aimed at preventing RSL-related issues in their materials. We audit suppliers based on set criteria such as upper management commitment, documentation of policies and procedures regarding RSL compliance and chemical and risk management. Certified suppliers are categorized as Gold, Silver or Bronze. As of 2021, 63% of our footwear material suppliers were certified. Of the certified suppliers, 10% were rated Gold, 20% Silver and 33% Bronze.
We are committed to ensuring our products are safe and in accordance with global laws and regulations. We maintain a robust program to verify product compliance with safety standards. Suppliers must submit products for third-party lab testing and undergo regular training to ensure continued awareness of and compliance with applicable product safety requirements.
The New Balance Product Safety program includes compliance with the U.S. Consumer Product Safety Improvement Act (CPSIA), which requires manufacturers to certify that their products align with applicable safety rules, bans or standards using accredited third-party testing labs. To search for a certificate of compliance, please visit: https://link.greenarrowlabs.com/#/sign-in/new-balance.