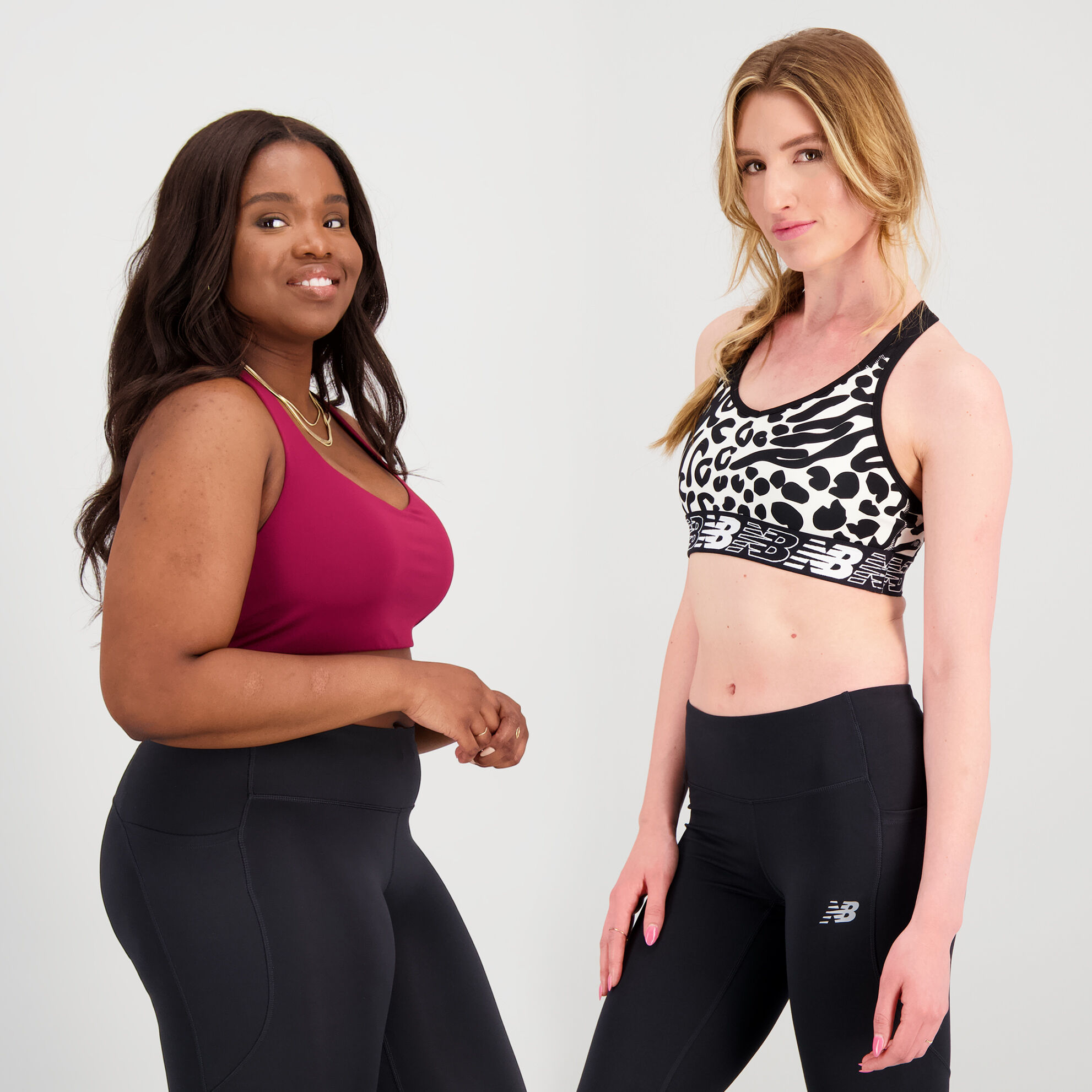 Find your fit
Comfort and a secure fit are key for your best workouts. Follow our easy measuring guide to find your correct size and get the best sports bra for you and your needs. Grab a soft measuring tape, put on your best fitting unpadded bra, and follow these steps.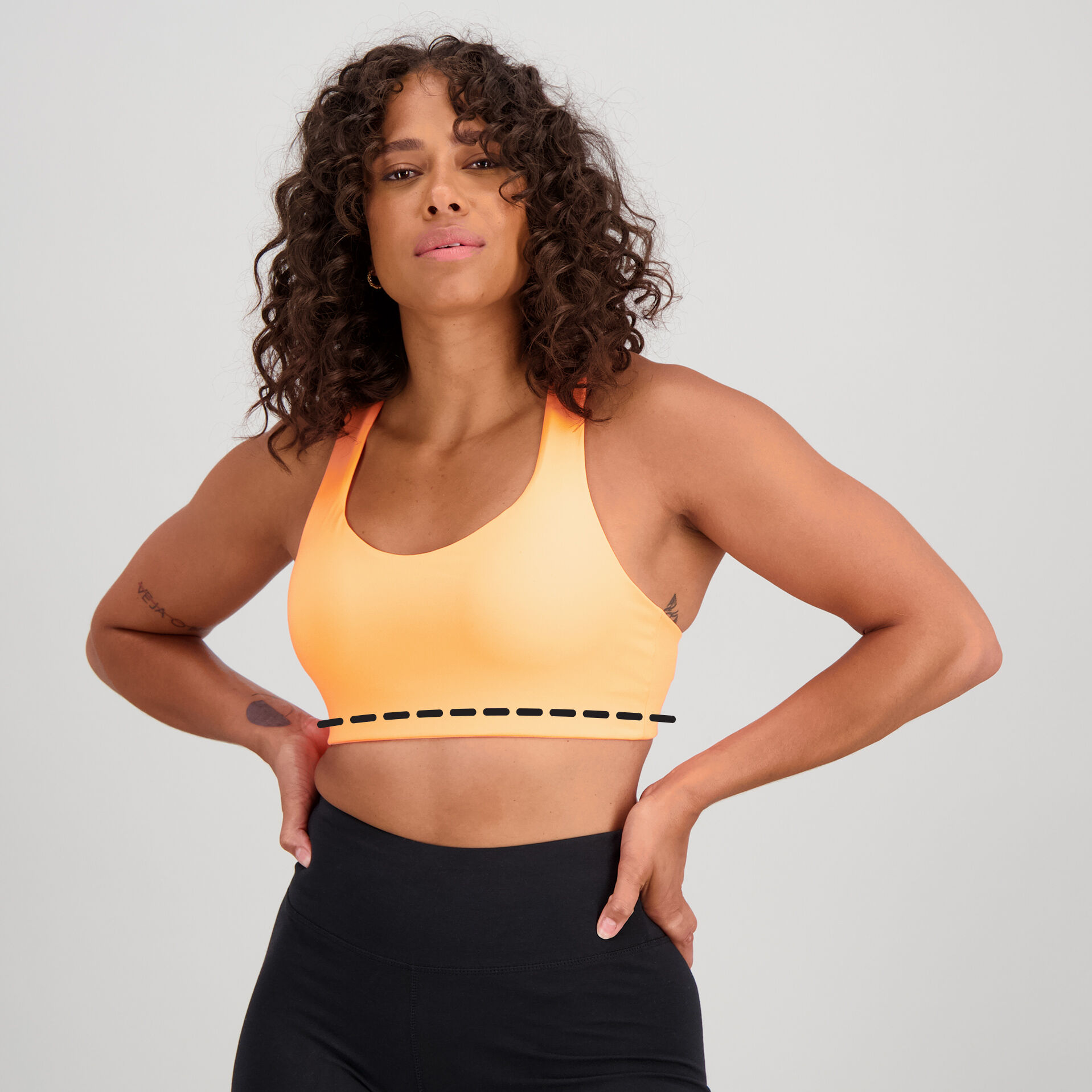 Step 1
Wearing your best fitting unpadded bra, wrap the measuring tape snug, but not too tight, around your ribcage just below the breasts. This measurement is your underbust. Use this measurement to find your band size in the chart below.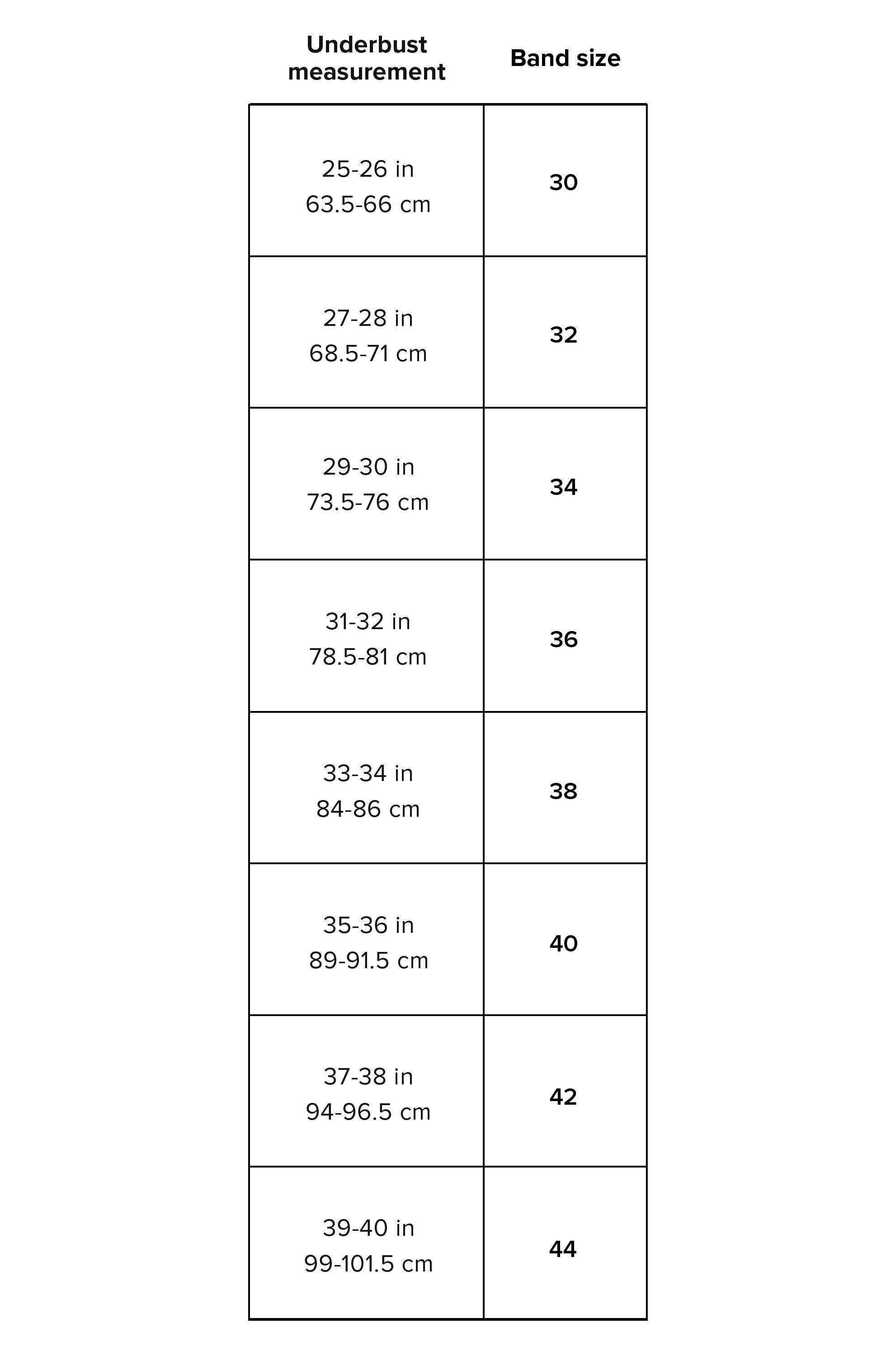 Step 2
Wrap the measuring tape, again, snug but not too tight, around the fullest part of your bust. This is your bust measurement.
To calculate your cup size, subtract your band size (step 1) from your bust measurement (step 2). The difference in inches will determine your cup size.
1" = A cup
2" = B cup
3" = C cup
4" = D cup
5" = DD/E cup
6" = DDD/F cup
Combine the band and cup sizes.
For example: Band size = 36
Cup size = (39" - 36 = 3" difference) C
You are a 36C.
Now that you know your size, use the chart below to convert your regular bra size to alpha size (XS-XXL)