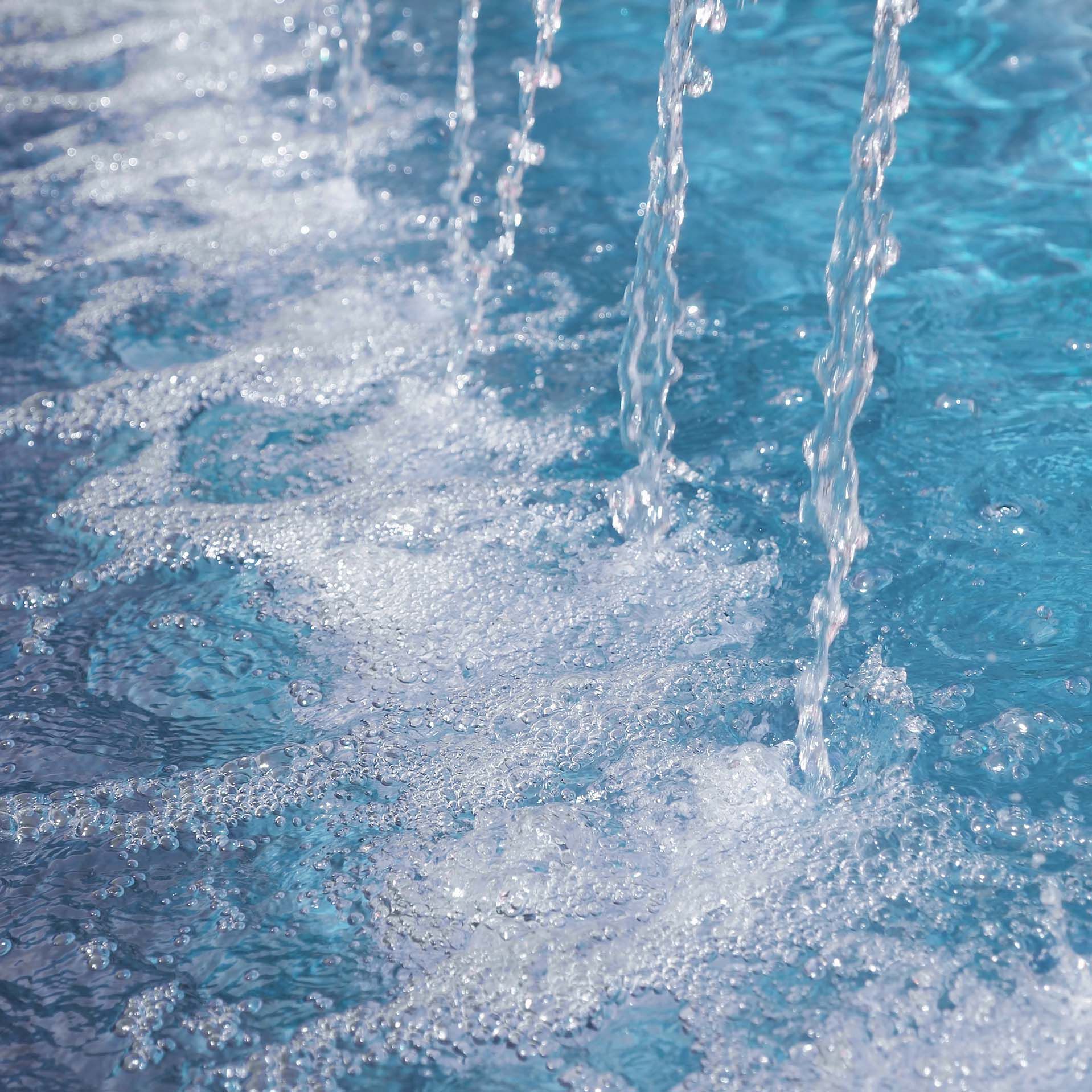 Water
Leather tanning and textile processing can be water intensive, so we're working with our material suppliers to understand and manage water impacts throughout our supply chain. We assess water-related risks at our most important material suppliers based on volume of water use, geographic location, regulatory violations and stringent wastewater discharge requirements. We're committed to using less freshwater and ensuring that any water we do use is clean when discharged back into the environment.
In 2016, we began collecting water consumption data from strategic tanneries and textile mills to assess water use and identify high impact areas within our supply chain. Our ongoing annual surveys use the Sustainable Apparel Coalition Higg FEM tool for mills and data available within the LWG audits for tanneries. 2020 FEM data for our top 30 Tier 2 suppliers shows who is using the most freshwater. Fourteen of them are responsible for the most water consumption. On average, mills used 89.4 L of freshwater per kg of material, and four finish tanneries used 58.5 L of freshwater per kg in 2020.
We approach greater water stewardship through third party programs like Apparel Impact Institute's Clean by Design program, with a particular focus on improving water efficiency, adopting new low-water dyeing technologies, and increasing water recycle rates.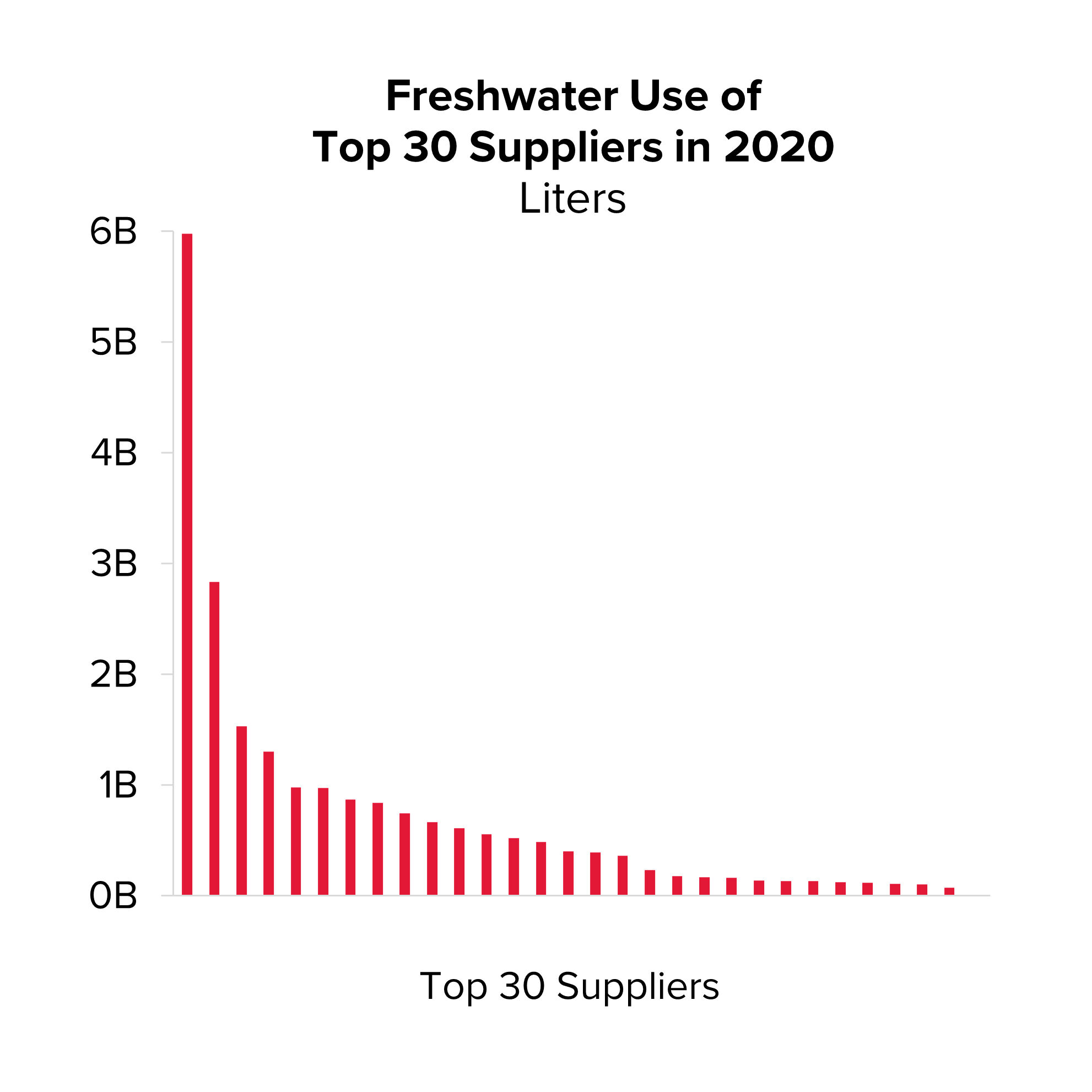 We assess our top Tier 2 supplier locations using the World Wildlife Foundation (WWF)'s Water Risk Filter Maps to identify regions where water stress and flooding have the potential to impact our supply chain.
In 2021, we mapped our top 30 Tier 2 mills and tanneries that represent the highest water consumption in our value chain. We found that all basin risks were a 3 or below (on a scale of 1-5, 5 highest). However, 97% of them have a risk level 4 or higher for flooding, expected to increase with climate change. Our next step is to emphasize flood response and planning with vulnerable suppliers.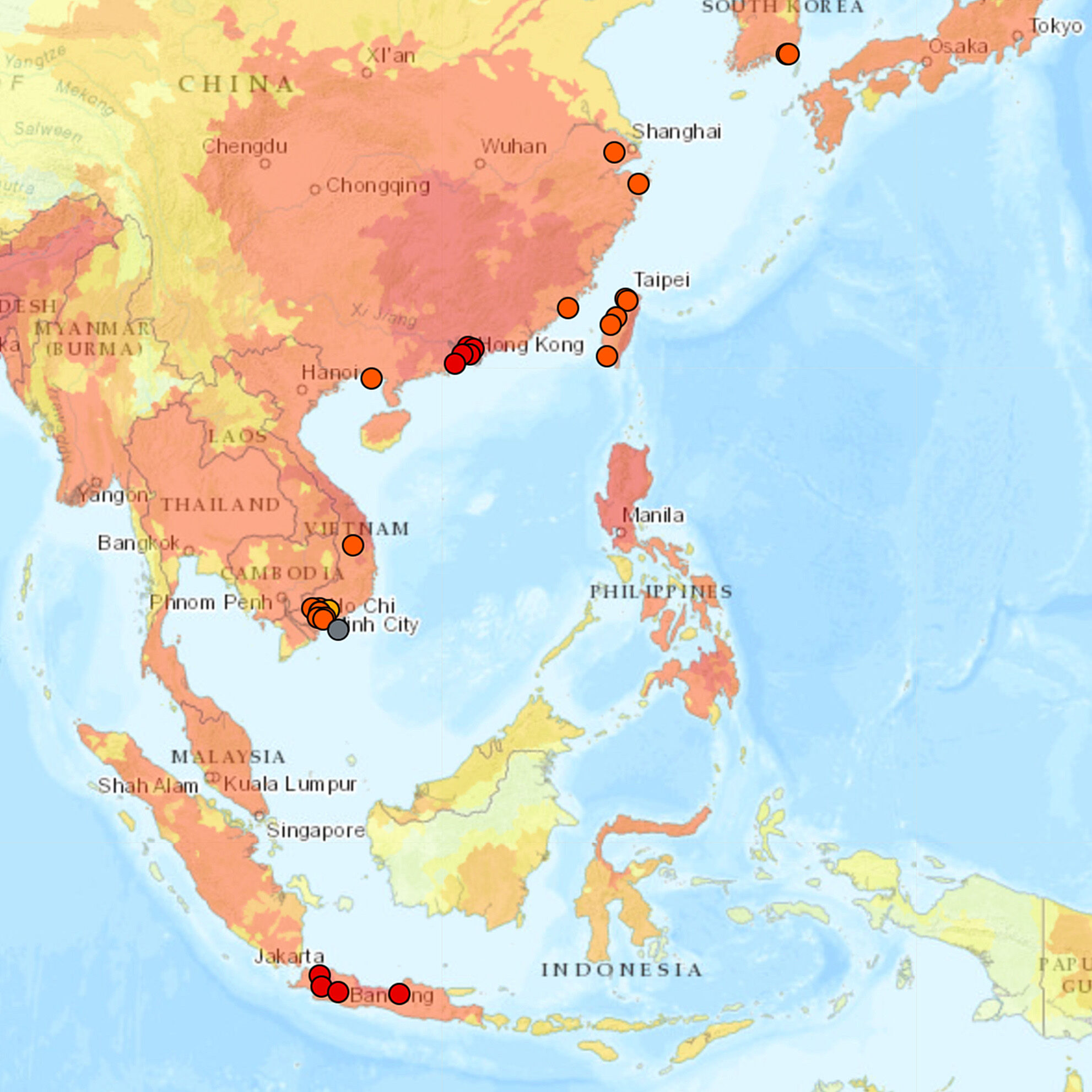 New Balance played a leading role in developing the ZDHC Wastewater Guidelines. Launched in 2017, the guidelines serve as a cohesive standard that can be used industrywide. Our suppliers undergo testing twice a year to ensure their compliance with the guidelines.
Our goal is by 2025, we will eliminate the use and discharge of hazardous chemicals. Discharge is measured according to the ZDHC Wastewater Guidelines. As of 2021, 95% of our strategic suppliers participated in wastewater testing. Of the 30 suppliers that discharge directly into the environment, 60% were fully compliant.
The most common restricted substance we identified in supplier wastewater in 2021 was perfluorochemicals (PFCs). PFCs can be harmful to people and the environment if not managed correctly. These instances were typically cases of contaminated incoming water (where PFCs were already in the water supply) or contaminated chemical supplies. PFC treatments of environmental concern are not allowed in the process of manufacturing New Balance products. New Balance bans the purchase or use of any raw material containing any detectable levels of any PFC. New Balance products are tested using the approved test method for the AFIRM PFCs list.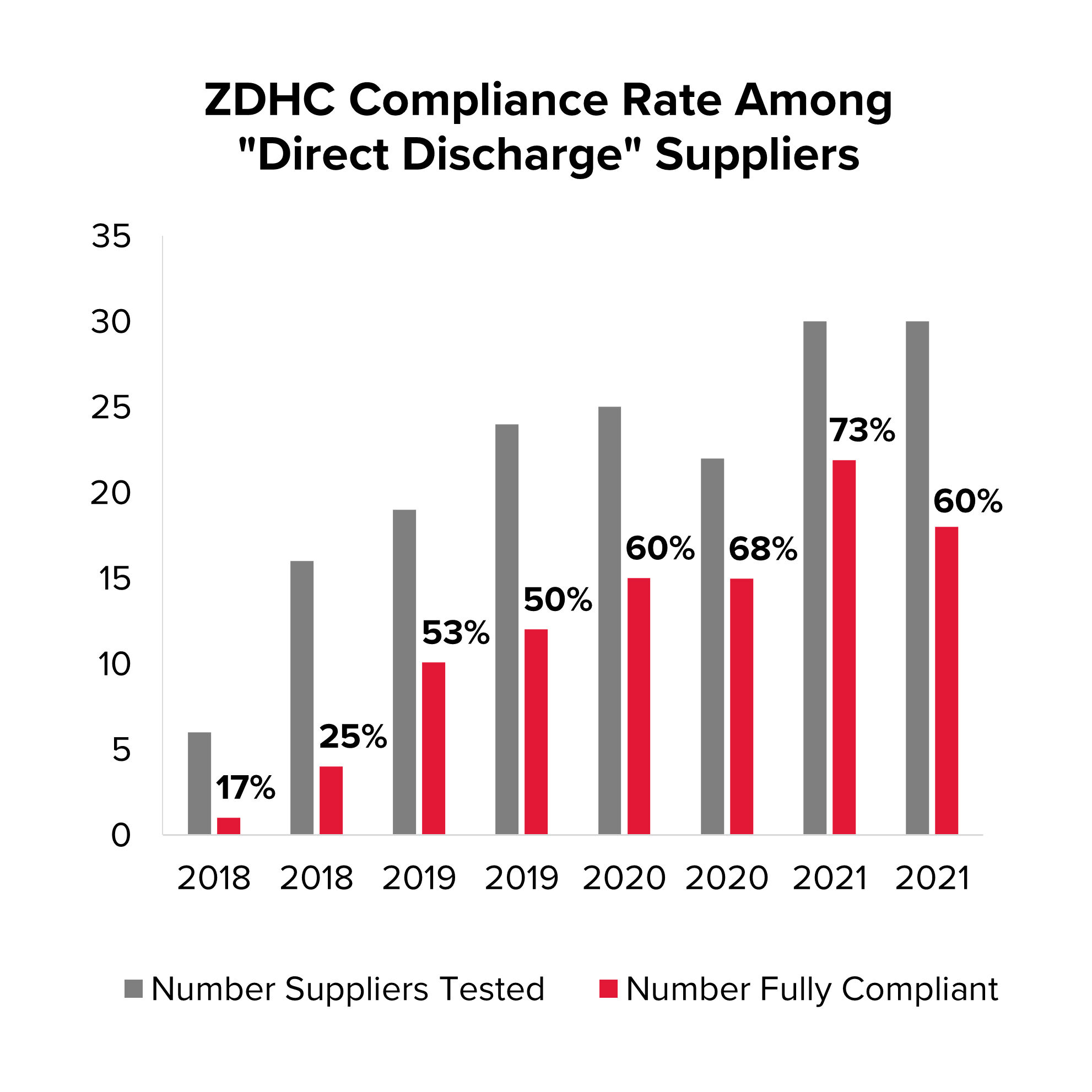 We use the Blue Map Database, developed by the Institute of Public & Environmental Affairs (IPE), to screen China-based supplier facilities for any known wastewater violation records.
In 2021, New Balance conducted real-time screening of 205 China-based suppliers, pushing them to resolve any environmental violations. Suppliers found in violation are asked to submit a corrective action plan within 10 days and must resolve issues within 30 days. This screening program now extends beyond Tier 1 and Tier 2 suppliers to include partners deeper in the supply chain, like centralized wastewater treatment facilities, hazardous waste facilities, chemical suppliers and some logistics providers. Our most proactive Tier 1 suppliers are now conducting their own screenings of Tier 2.
Violations have been decreasing since 2018. In 2021, 5% of screened suppliers were found in violation, the lowest level since we started screenings in 2017.
In their 2021 Green Supply Chain Corporate Information Transparency Index (CITI) Evaluation report, IPE ranked New Balance 12th out of 613 companies operating in China across all industries based on supply chain practices relating to transparency, responsiveness, corrective action, energy conservation, emissions reduction and disclosure.